For those who don't know, I spent about two years freelance writing for a travel website. I wrote probably a couple of hundred articles all about tourist sites in Vienna.
Of course, there's nothing exceptional about this… except for the fact that I had never been to Vienna in my entire life. Anything and everything I wrote about was a combination of research and my wonderful college education, where I learned how to write about any topic… regardless of whether it interested me or I knew all that much about it.
Finally in Vienna
This has been a running joke in my life for years now. But sadly, it's time to put the joke behind me. I can no longer say I've never been to Vienna. That's right. We came, we saw… we heard lots of accordions.
It's an odd thing to learn so much about a city without ever seeing the place. Many times I imagined what my trip there would look like.
I knew it wasn't exactly the perfect city for me. I'm more of an activity person. Or an unusual attractions person. Vienna seemed to me to be all about castles. We come to Vienna to see how the uber-wealthy of long ago lived. Not my cup of tea, but I see how it can be appealing to some.
So I imagined myself hanging out in the Museum of Torture, being awed by the Apple Strudel Show, riding on the largest Ferris Wheel in the world, and swiftly skating on the largest ice–skating rink (more likely falling all over the place). But, alas, Vienna's a fairly big city (and not so cheap either). We had one day to make it count… and we were weighed down by really awful jetlag-induced exhaustion.
Vienna's Parks… and Butterflies
One of the nicest parts of Vienna is the lovely parks everywhere you go. Each one is filled with gardens and sculptures. There's obviously great care to keep the city attractive. Sadly, there's also a heck of a lot of graffiti. I assume the youth of Vienna don't appreciate the beautiful city they live in (a big contrast to Brussels).
Our first stop was the butterfly conservatory. This was an adorable mini-forest with pretty little creatures fluttering all over the place. Very cute and extremely visually stimulating. And it would actually be quite relaxing… if it weren't for the school trip that day, replete with tons of tiny germ monsters running all over the place. But still a bit relaxing.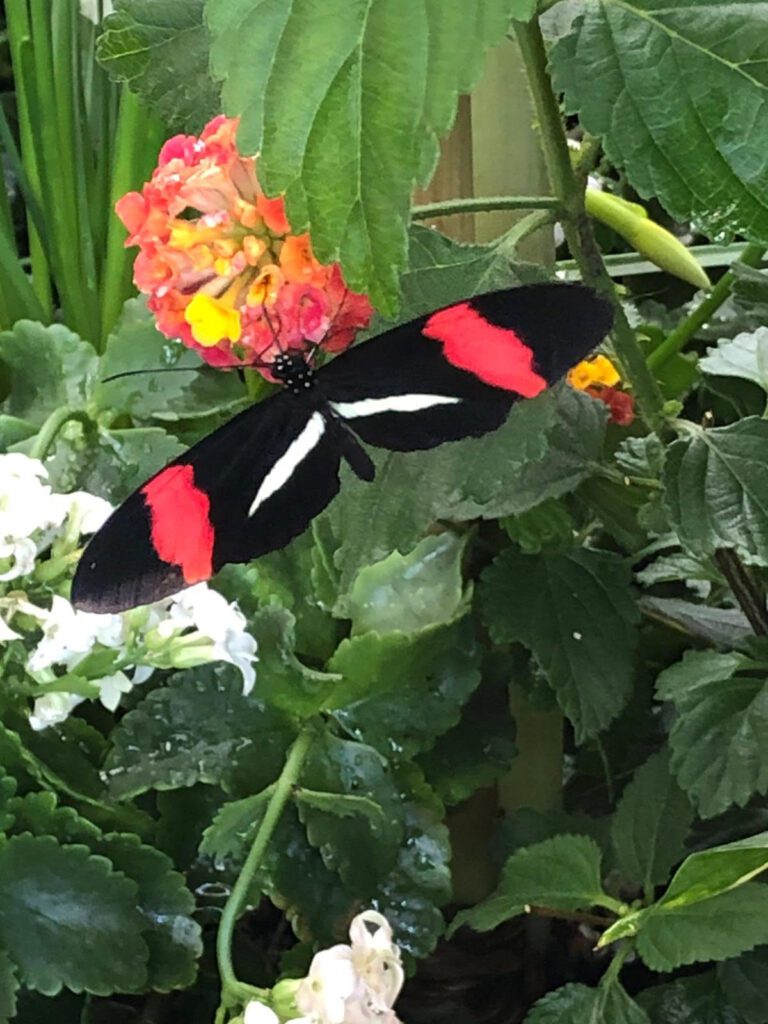 Full disclosure: I proposed onstage after one of my wife's performances; however, my second choice was right here with the butterflies. I've known about Devorah's love of butterflies for some time now, and had this nice mental picture of a whole lot of butterflies gathering to form the words "Marry Me". I don't know if it would have been anywhere near possible. But I still love the idea.
I now hand it over to some loyal reader. Steal away. My guess is if you could make it happen, it would go over quite well.
The Belvedere and The Kiss
Anyhow, from there we trekked along to the Belvedere to visit an art museum that was essentially all formed around its central feature: Klimt's The Kiss.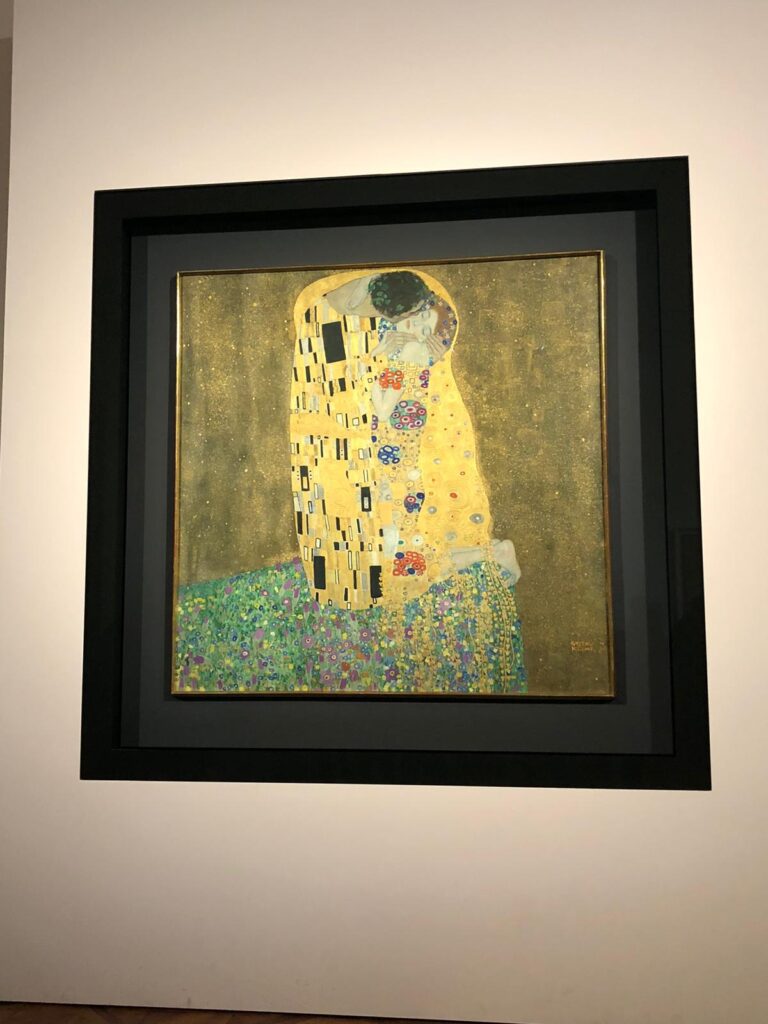 However, before you even step into the museum, you can experience probably its best part. The gardens that surround the museum were outstanding. It kind of felt like my dream backyard… sans the maintenance. The view around the Belvedere was as fun as it was amazing to gaze upon.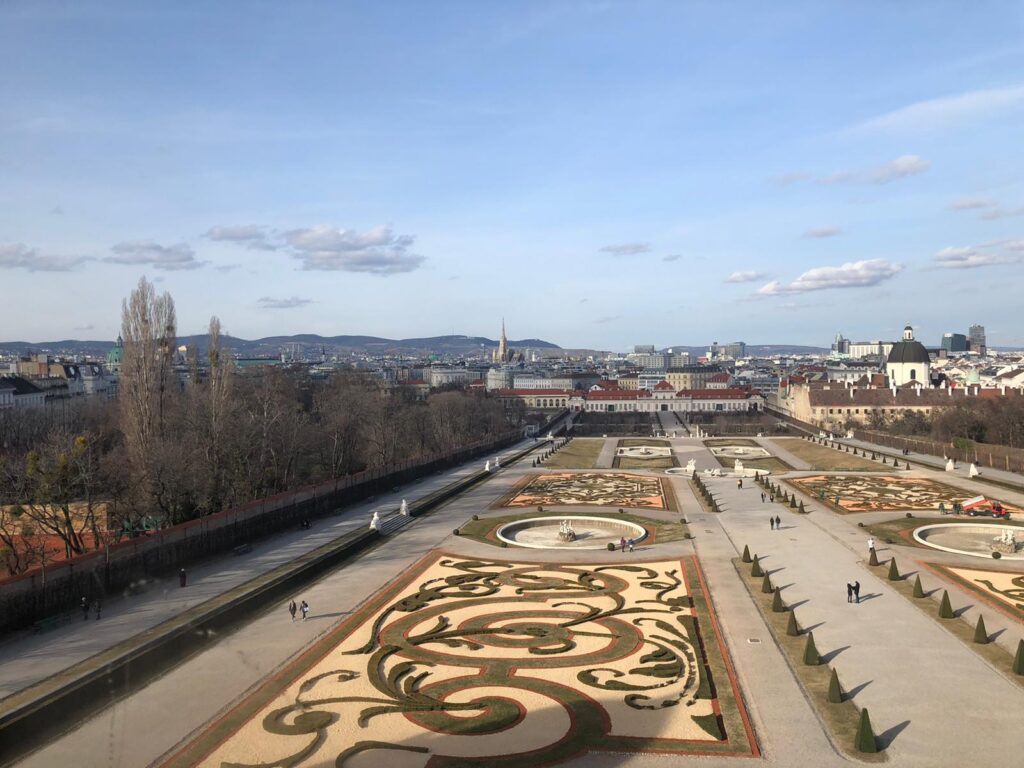 The museum was quite lovely. And it's always a pleasure to see in person artwork that you had up to that point only seen on screens or in books. It was truly a privilege.
The Nap
Unfortunately, at that point in our travel adventure, the jetlag and extremely lackluster airplane sleep started catching up with us. While wandering the museum, we stumbled upon some cozy-looking chairs… and passed out right there in the middle of the museum hallway. I'll forever remember the face of the girl sitting near us who giggled like a child when I woke myself up with my snoring.
The museum, lovely.
The Kiss, as extraordinary as you might imagine.
The nap?
Priceless.
And with newfound vigor, and limited time left, we set out to continue our Vienna adventure.
St. Stephen's Cathedral
And off we were to St. Stephen's Cathedral, located in the heart and soul of Vienna.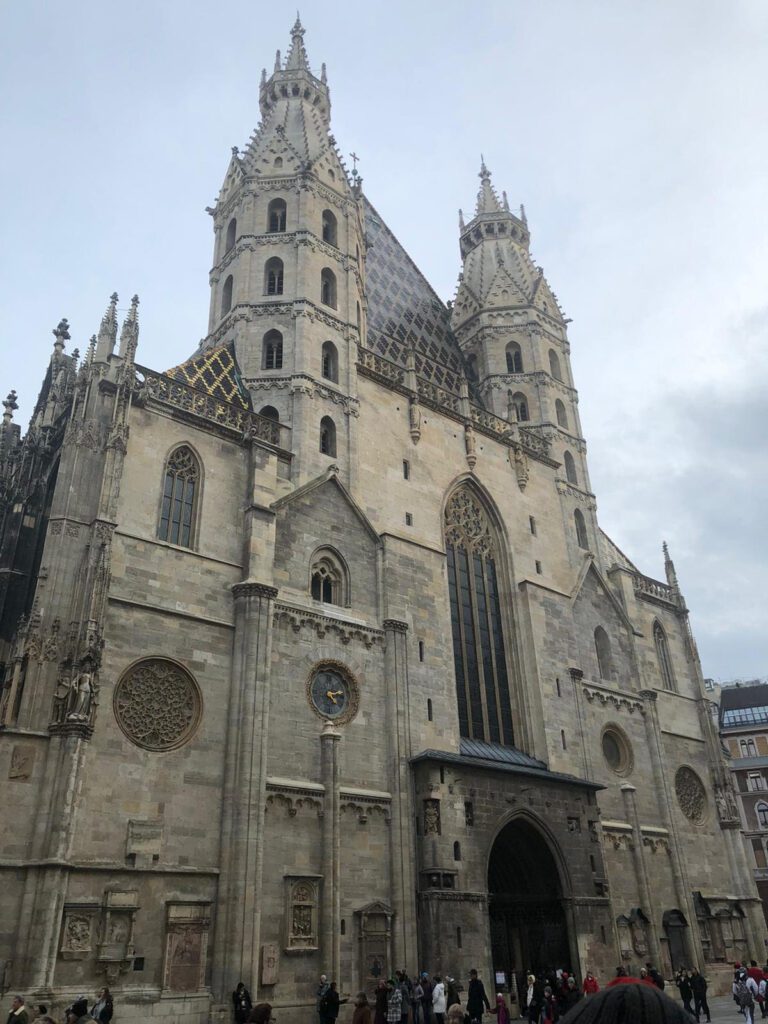 The cathedral itself was remarkable. The building was enormous, yet every inch was itself a work of art. The pillars, the ceiling, the seats, the windows, absolutely everything was done with care and precision. The total package was outstanding and absolutely worth a visit.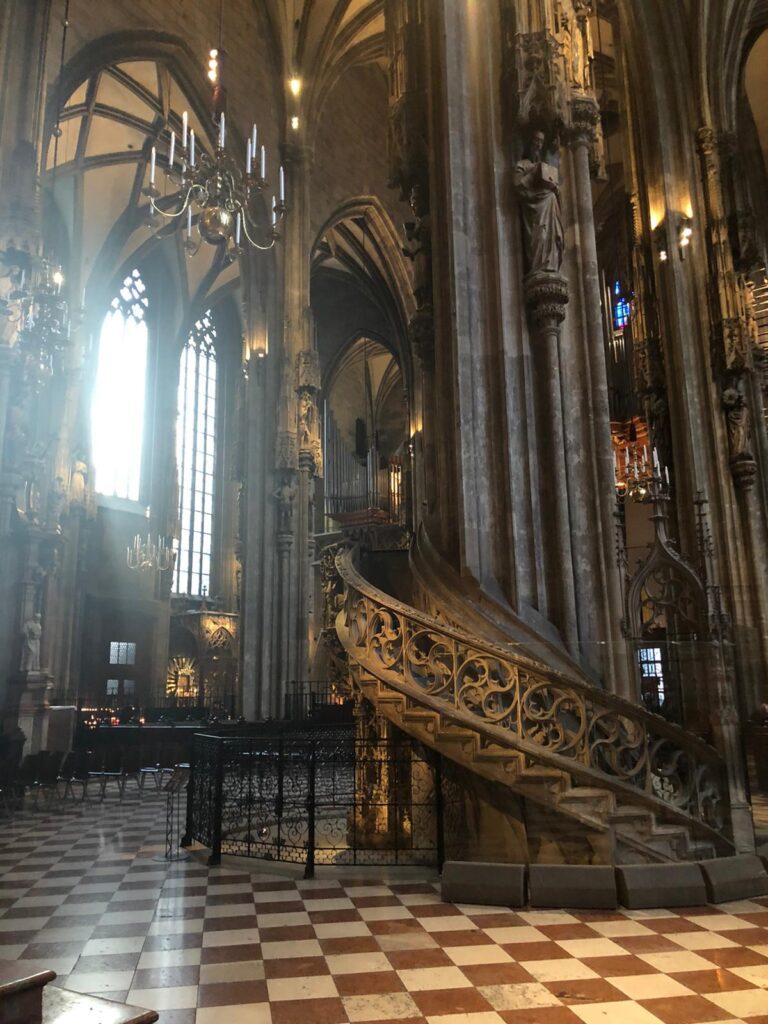 The cathedral was located in the center of the city, so we finally got to feel like real tourists, going into shops and sticking out like a sore thumb.
And even though we were short on time, we made that time count. We saw really cool stores, horses with funny hats, random sculptures at every turn, and, of course, someone playing the accordion with a horse mask on their head.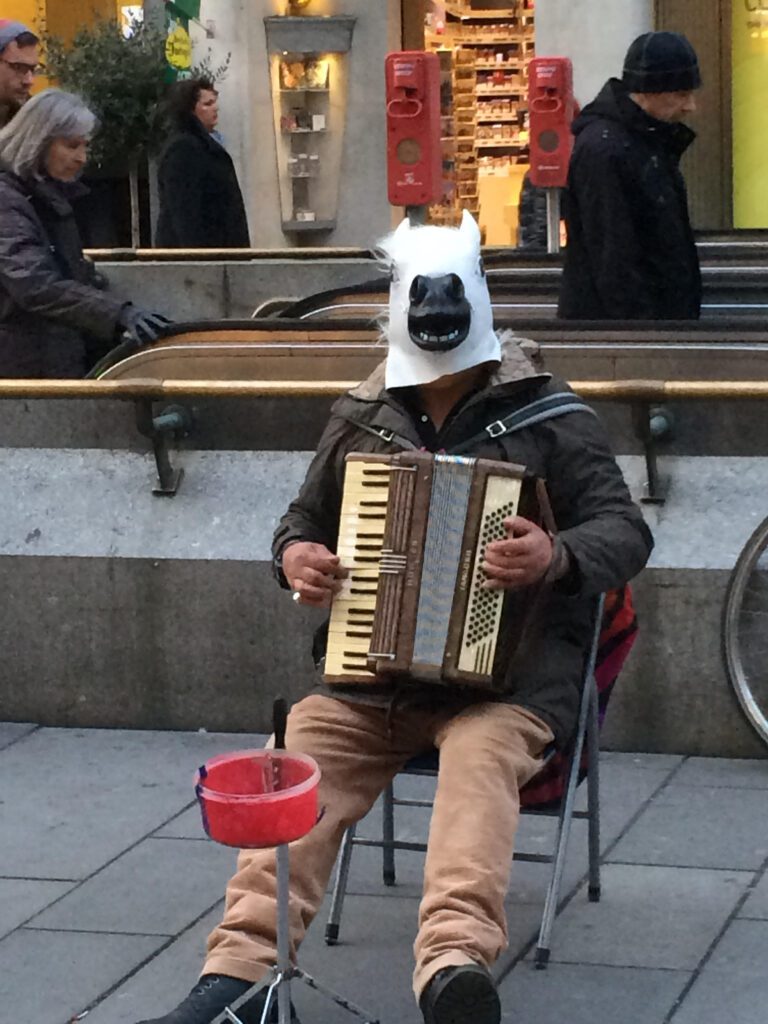 Vienna: The Review
Vienna, you are a great city. You've successfully combined beauty and interest, with the perfect little hint of weird to round out a special place.
So, all in all, Vienna, albeit a bit pricey and quite chilly, was a very nice experience. We barely scratched the surface and it's definitely a spot I would revisit. Hell, I still need to make it to the Museum of Torture.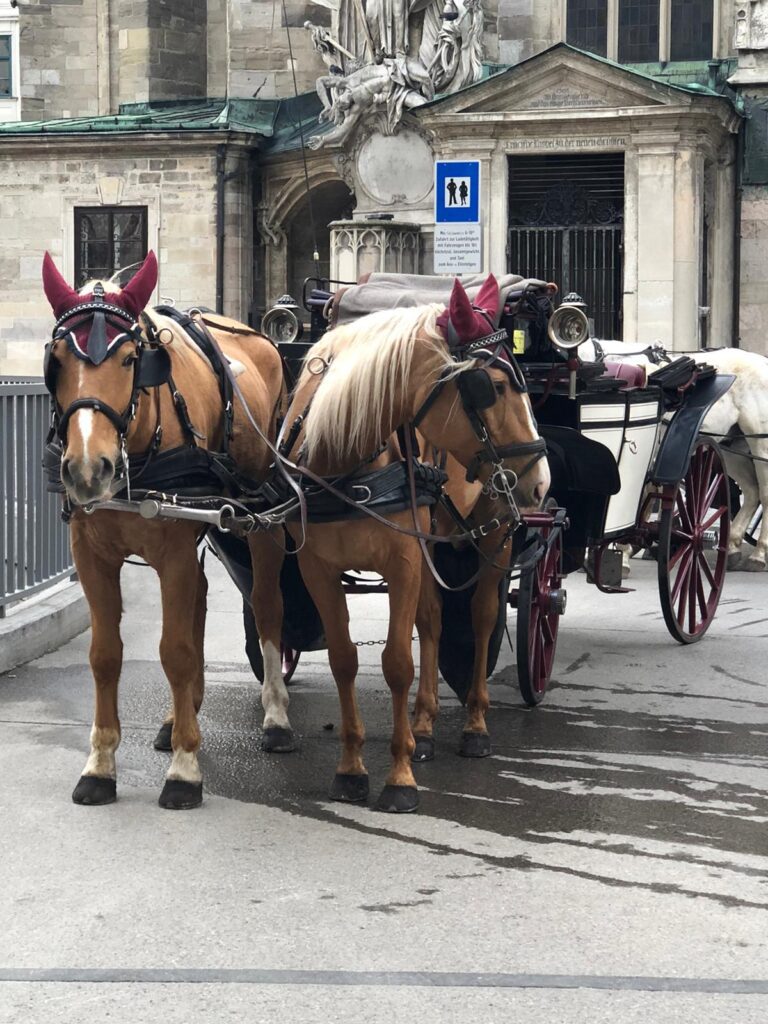 If you like horses all over the place, accordion music in the background everywhere you go, just a lovely hint of weird, and a whole lot of large, impressive buildings, Vienna is the city for you. I'd recommend coming well-rested, with a solid plan for what you want you to do, a whole lot of cash, and a really solid working knowledge of how to use the train system.
With that, you'll enjoy good ole Vienna all that much more.
And now… we return to normal life once again.
Vacation. Done.
Vienna, you are a great city. You've successfully combined beauty and interest, with the perfect little hint of weird to round out a special place.
Click To Tweet