Wrapping up my American Adventure, I want to talk about a few odds and ends of the New York portion of our journey.
I miss America. I really do. When I moved to Israel twenty years ago, I really didn't appreciate the place. And now as an adult, I've come to realize America really has a whole lot of positives to talk about.
Imperfect America
That being said, it certainly is not perfect at all. Yeah, everyone who looks at the USA from the outside has the classic complaints. Why is tax not already factored in before you make your purchase? How come you don't find out what you need to pay until you get to the checkout counter?
Why do we need to tip for every single thing we do? Don't people actually get paid for their jobs?
And why the heck do public bathroom stalls have a gap in the door!?
These and several other oddities of America come up frequently for visitors from afar. But I want to talk about a couple of other things.
Dehydrating America
I felt dehydrated from start to finish of my trip. I think it was due to a couple of reasons. Everything I ate must have been filled to the brim with salt. It felt like every morsel that touched my mouth required a bottle of water to go along with it. Furthermore, everywhere we went was artificially heated way past my comfort level, and it seemed to dry out the air.
This artificial heat made things uncomfortable in another way for me. It was freezing outside, but one would never know indoors in the African jungle heat I experienced everywhere. But it was bitterly cold outside, and that contrast made the cold feel even colder. Every time I stepped out of a building I felt like I was transported into some Alaskan portal. The cold attacked, and it really didn't feel good.
So my American Experience was ever so slightly dented by dehydration and bitter and very noticeable cold… but was nonetheless absolutely amazing.
The Family Expands
The word that really summarizes the most important part of our trip is "family".
It still shocks me that we were married for an entire year before my wife met my brothers. But thus is life. My brothers live as far as possible from my parents… but at least in the same country. I'm an ocean away from everyone. I miss my family all the time, and I couldn't be happier that we finally achieved this huge milestone.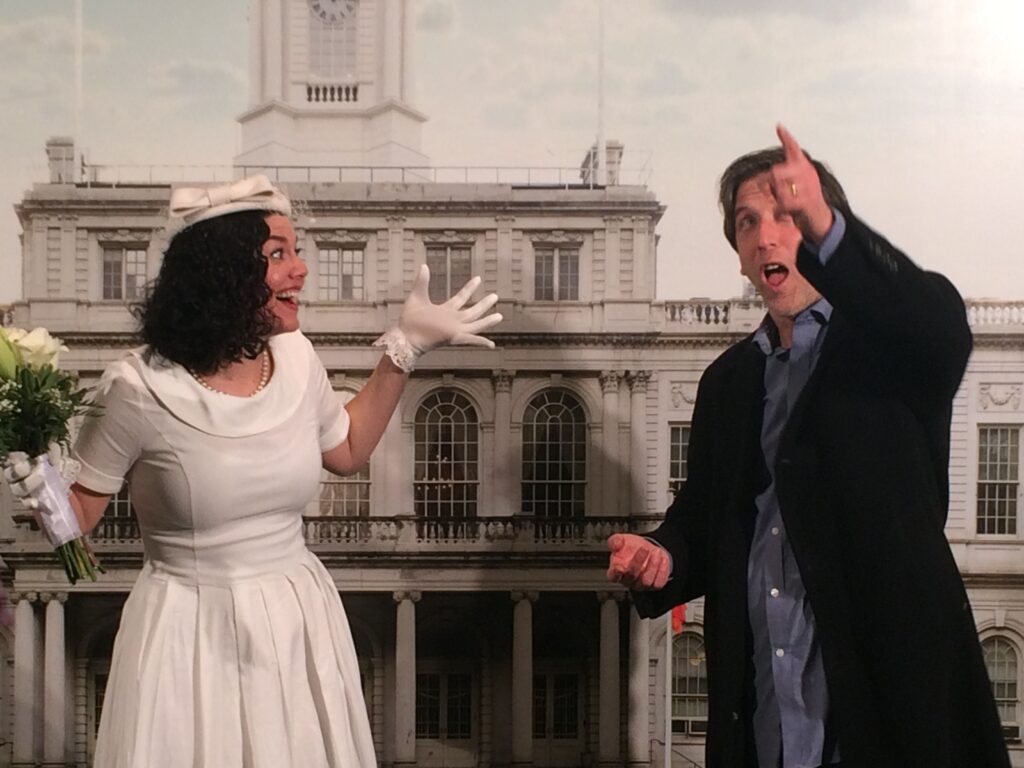 I've often thought you cannot truly know or understand your spouse without getting to know the family with whom they grew up. So, in essence, for this entire year my wife was lacking a great deal of understanding of who I am. Well, they have most certainly met now. And like so many other parts of this trip, we are closer because of it.
And like my family does so expertly, they let Devorah know with no uncertainty that she is 100% a member of their family.
Family Bonding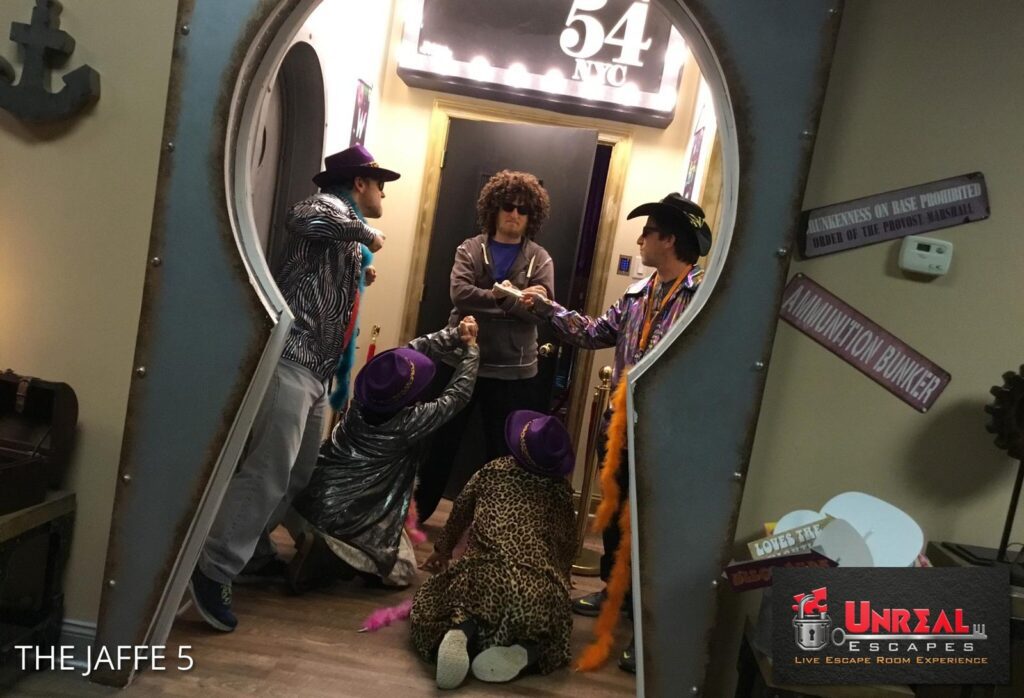 And Devorah also got to bond with my brothers in the perfect way. One of Staten Island's finest escape rooms was blessed with our presence and our mighty minds hard at work. And once again we conquered our challenge with a glorious four minutes left to spare, some great memories, and a family a bit more united than it was an hour prior.
New York Requirements
Now, my New York City experience always has two requirements to be considered "complete".
New York Pizza
First, I need to score myself a slice of New York pizza. Since leaving New York I have had to deal with over two decades of occasionally eating pizza just because I want pizza, not because I actually like the pizza I'm eating. It's supremely important to me that when I'm in the neighborhood, I remind myself how pizza is supposed to taste.
And to be sure, the slice I ate did not disappoint.
I am hardly a New York snob. If anything, I don't like it anywhere near as much as I used to. However, when it comes to pizza, I am a full-blown New York pizza snob. And damn proud.
Broadway: Come From Away
My second New York City requirement is to see a Broadway musical. And see one we did!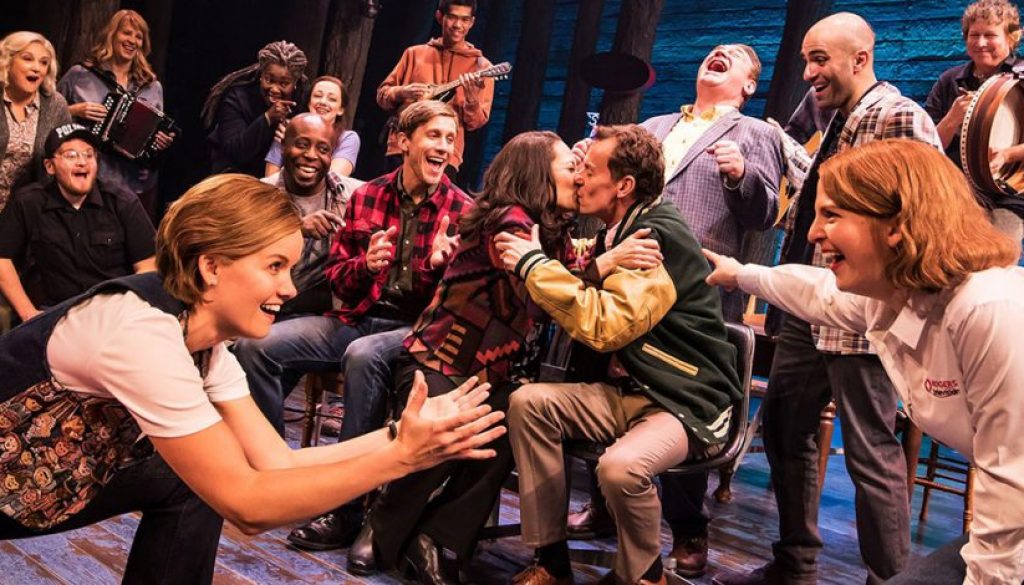 We saw a show called Come From Away, which tells the tale of the countless airplanes that were not allowed into American airspace for several days on and after 9/11. They were rerouted to a small town in Newfoundland, where the locals took in their guests and made them feel welcome. During this time the town's population was nearly doubled!
It's been way too long since I've been blessed to make it to a Broadway show, and I almost forgot how incomparably amazing it is. Jerusalem is not exactly the theater capital of the world, and even though I do occasionally make it out to see something here or there, it's hard not to feel like there's a bit of a void.
The Broadway Void
When you see a show on Broadway, you are overwhelmed with sights and sounds. The professionalism and talent are unmatched. And you just sit there mesmerized with awe from start to finish. Even if you don't love the show you see, it's hard not to appreciate the quality of the performance.
I am ecstatic to have broken my way-too-long stretch of not seeing a show. Now I can say confidently, I had a proper and incredible New York City experience.
When you see a show on Broadway, you are overwhelmed with sights and sounds. The professionalism and talent are unmatched. And you just sit there mesmerized with awe from start to finish. Even if you don't love the show, it's hard not…
Click To Tweet
The New York I Remember?
However, New York City isn't the place I remember. When I was younger it felt like New York was the home of everything great in this world. It was just an endless sea of what to do. And to some extent, there's still a bit of truth to that. We visited the Disney Store and the Hershey Store and an amazing costume shop and saw street performers flipping all over the place.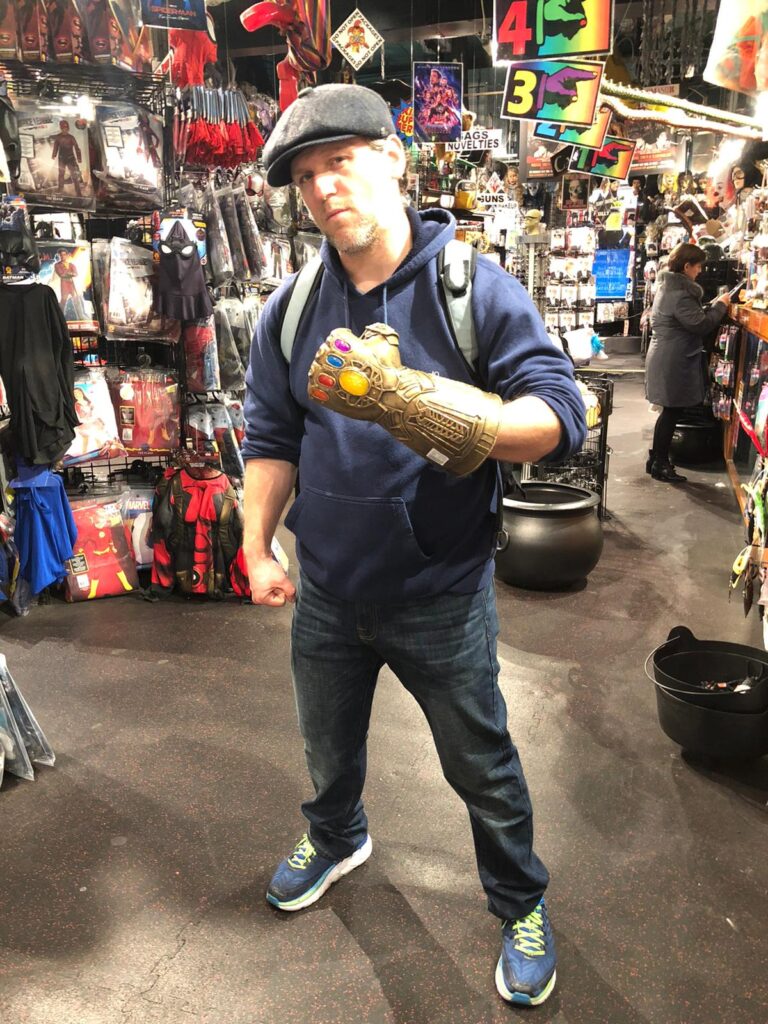 It was the spectacular spot I recall from my youth.
But New York for me as an adult feels like an endless hunt for a bathroom. No, not in the panic-inducing Harrisburg sense. Just a wild hop from McDonald's (eww) to Starbucks (long lines and dirty looks).
New York's still an adventure… I'm just getting old…
And now off to finish our journey in greener pastures. Vienna, here we come!