This blog has been a crazy ride. For a ton of years now, I've been putting out weekly or almost weekly content. Sometimes folk are reading and responding. Sometimes the crickets are deafening. But it's always been fun. And it's always an important way for me to keep myself thinking and active. And the catharsis is real!
And I'm not going anywhere. Not anytime soon.
But I do need a quasi-break.
We were on a break?
No, it's not a real break, since I'll still be working all the time to make my blog a great and exciting thing. And it won't be long until I'm back out there dazzling anyone who's listening to my words and my hopefully insightful comments. But a few things are happening at once that have made me realize I need to take a quick step back and reevaluate ever so slightly.
First thing, my birthday is coming up. Birthdays are getting progressively stranger for me with each passing year. Each time I start wondering what I could have done that is no longer in my grasp. I contemplate what's hurting on my body that didn't before. I think about dreams and aspirations that, with an extremely heavy heart, I might need to give up on.
And I'm also always wondering about what I'm already doing that I could be doing better. And the blog is definitely one of them. Some might remember that when I started, I didn't even have my own domain. I used a free platform with a big, clunky URL up until the day I magically transformed into Jaffe World. Well, the time has come to rebrand once again. To take things to another level.
Time for a Rebrand
It's something I've wanted to do for a long time, but I've always been better at moving forward than reviewing what's already been done. I'm the kind of guy who loves learning new foreign words… but can't stand reviewing any of them. And that same guy has to force himself to stop writing in order to be able to do other things, things I don't yet know how to do. Things way outside my comfort zone and skill level.
These things might take me a week. These things might take me a month. Although I have to admit, if they take any longer than that, I might go crazy. Because I need this! Writing is how I process the world.
I understand that there is a handful of folk out there who enjoy my words and my world. And, of course, I'd be ecstatic if my posts had a giant reach and impact. But even without that, I plod on forward. Because writing is a part of my soul and it helps keep me grounded. It helps me to be a better version of myself.
So this is by no means a farewell. This isn't even a quick goodbye. All it is is a break that'll be over in the blink of an eye. And when we emerge on the other side of said blink, everyone will be better off for it.
A Drip Older on the Other Side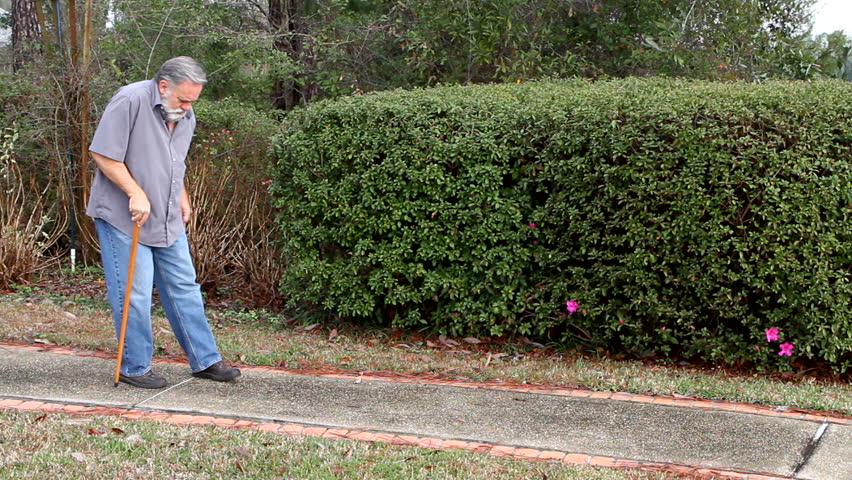 But I won't just be a drip older when I pop up on the other side of my break. I will have emerged on the other side of hopefully a wildly successful surgery.
Some might recall that not too long ago I came out walking tall on the other side of a vicious sciatica that tormented me for a couple of years. But once things started cooling down, we realized I had a handful of other health concerns that were being neglected. I literally couldn't sit down for more than a few minutes before writhing in pain. The sciatica was the immediate concern. But once it passed, it was time to pursue other avenues.
My wife, God bless her, hasn't slept so well in the last few years. No, it's not because being a step-mom is super complicated (it is!), but because her wacky husband snores like a beast. But nothing's ever simple. This new adventure has had me in the doctor's office multiple times, doing a sleep study, and trying anything anyone would suggest. The insane process is culminating with a surgery, one that I've been wanting to get for over twenty years.
Things will definitely be different when I wake from the procedure, and finish the recovery period… but I still might snore. We have no idea what the results will be, but our fingers are very crossed, since there's literally nowhere else to go from here.
The Next Time You See Me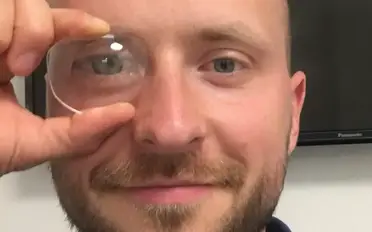 So next time followers of Jaffe World will hear from me I'll have been under the knife for the first time in my life. I should be breathing better than I ever have before. And my wife and I and any unfortunate soul who's within earshot will be sleeping better than ever before.
One month from now will be a brave new world for me. It's only fitting that my new world will have a fresh-looking blog.
So thus my break begins, my first one in over three years. I will emerge on the other side, 44 years old, with an unknown breathing status, and a mysterious new look to my blog. I don't know how things are going to turn out. I don't normally do these things. Breaks are not within my nature. But hey, the world's a different place now.
Change is in the Air
When I started this blog, I thought I would never get married again. But look where we are now. Change is possible. And change is in the air.
I had a lot of expectations for this past year of my life. Sadly, most of them were not met. Things don't always go the way we plan. And every once in a while, a pandemic pops into the picture and steps all over our ability to make things go the way we want.
I thrive on order and structure. I like to know what my day and my week are going to look like. And I get thrown off when things completely derail my plans. But I live in a world of chaos. I live in a world in which tomorrow could look drastically different from today, and there's nothing I or anyone could do about it. So for just a brief moment, I'm going to embrace the chaos. I'm going to stop what I'm doing, gather up my thoughts, and see what comes out when all the smoke clears.
It's been fun.
See you on the other side!
For just a brief moment, I'm going to embrace the chaos. I'm going to stop what I'm doing, gather up my thoughts, and see what comes out when all the smoke clears.
Click To Tweet