Last week I posted my first half of my 2020 Year in Review. Here are five more ways this crazy year has affected my life.
6) Everything is a Little Worse in 2020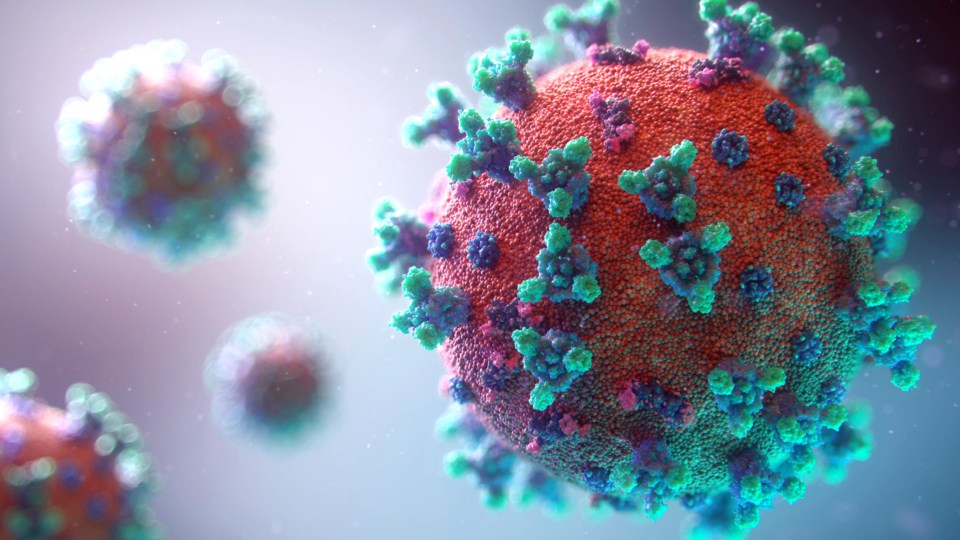 Life can be quite challenging and stressful. But everything's just a little worse with Covid. Whether it be sickness, quarantines, lockdowns, financial concerns, or boredom added to your life, whatever was there beforehand is still right there.
So basically, if it were easy before Covid, it's probably not so easy now. If it were hard before Covid, it's even harder now. And if it were very hard before Covid, it can be downright unbearable in 2020.
If it were easy before Covid, it's probably not so easy now. If it were hard before Covid, it's even harder now. And if it were very hard before Covid, it can be downright unbearable in 2020.
Click To Tweet
And despite the ever-present threat of a global pandemic, 2020 did not take a break for even a minute. Whether it be political unrest, race riots, deadly fires, or the countless amount of personal complications that happened this year, it has been one non-stop wild ride.
It's been a tough year. And the issues that made it challenging are hardly over yet. Here's to great times to come!
7) I Became the Father of a Teenage Girl in 2020
This year was daunting. It was a challenge on so many levels and triggered fears and emotions I didn't even know I had.
Yet nothing strikes fear into the hearts of mortal man more than having a teenage female in your life.
And to make matters more terrifying, I was a teacher for a decade. I interacted with this type of life form for years, so I knew exactly what was coming when my little princess hit the big one-three.
They are a unique breed, a complex breed. One that no one will ever truly comprehend. One that can bring a person to tears with a simple facial expression, perfectly placed sentence, or the subtlest of body movement.
If they were in the jungle, the other animals would cautiously keep their distance. But the mighty parent must face his fears daily!
I now have a teenage daughter in my life. The adventure is just beginning.
Nothing strikes fear into the hearts of mortal man more than having a teenage female in your life.
Click To Tweet
8) My Son Achieved Official Badass Status in 2020
This year my son leveled up for his first time since beginning his Brazilian Jiu Jitsu journey.
For probably about a year I pushed him to join a BJJ gym. I had researched and found the perfect place before I even moved back to Israel. There was more than a little attempt at living vicariously through my son here. The sport of Brazilian Jiu Jitsu is so ridiculously technical that it can take decades to master. It feels like I might be starting just a tad late. But he's getting there just in time.
And two years into his BJJ journey, he earned his glorious blue belt, an emphatic sign that all of his grit and sweat has absolutely paid off.
It's an odd feeling, watching your son accomplish things you might never be able to do yourself. It's so easy to become focused on goals, and bucket lists, and making a difference in the world, you can forget that there's someone else right there whose accomplishments are just as important. If not more!
Every parent has more than a few reasons to pat themselves on the back for anything their kids do. It takes a village. The glory is shared. And feels amazing!
9) My Aunt was Taken from me in 2020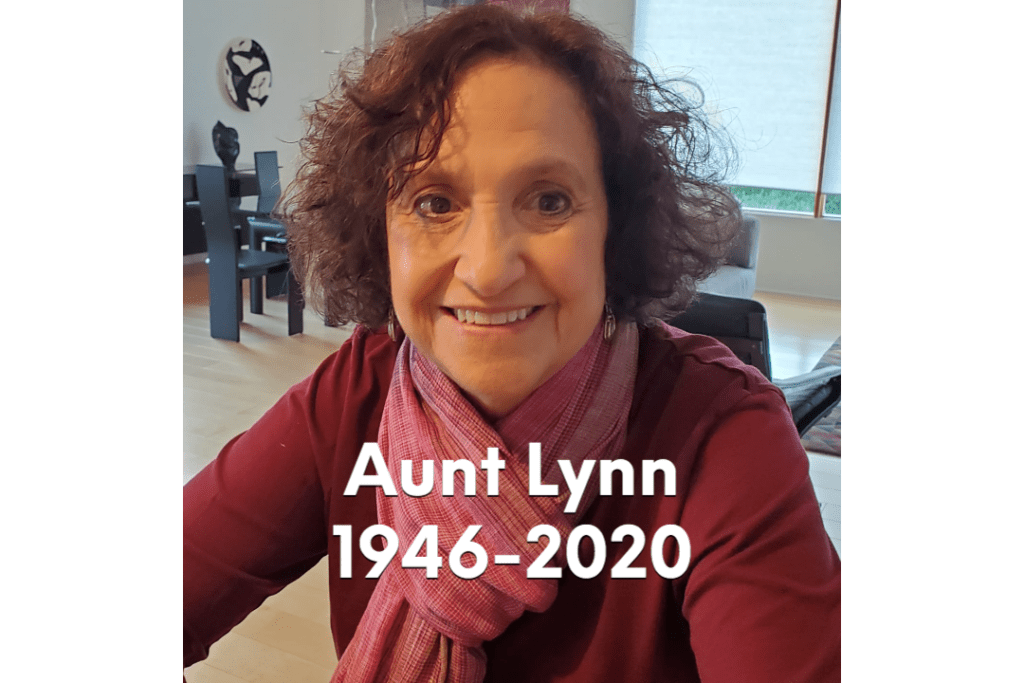 At the beginning of the Corona onslaught, I was reading horror stories on Facebook of people who weren't able to be there when family members were dying. Some people couldn't attend the funeral of their own parents!
I was horrified. And as insensitive as it might sound, I was grateful that this was terribly unlikely to happen to me. My grandparents have long left this world, and my parents, well, they're going to be around for a long time to come. (They have to. I need them!)
And then the unthinkable happened, and my Aunt Lynn was forever taken from this world, leaving a giant void. The pain was acute and the sadness keeps hitting me in waves; however, nothing is as complex in my mind as the fact that we weren't able to give her a proper sendoff, the farewell she deserved.
No one will ever forget 2020. And some of the things we were robbed of, we will never properly be able to recover from. And there's nowhere to point a finger. This is no one's fault. Just an ill-fated year whose suffering never seems to wane.
10) My Conspiracy Theories Awoke in 2020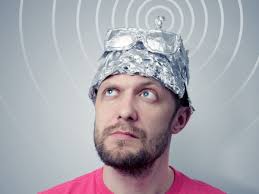 Finally, objective fact: I've watched too much TV and too many movies in my life.
So when a global pandemic started racing across the globe, a force in me awakened.
Trust me, I am not a conspiracy theorist. I laugh at folk like Alex Jones. Flat Earthers are just a bunch of dopey wackjobs.
Yet, where did my brain go the moment this virus started spreading like wildfire? Conspiracy Mania!
I considered the fact that we were a year away from an election involving quite possibly the most contentious president in American history. One side of my brain said this thing was designed to make Trump look bad (it did), or expose his inability to handle complex situations (it did), thus ensuring he would not get reelected.
Alternatively, he was looking so bad in the public's eyes that perhaps it was engineered so that right before the election he could swoop in and save the day, just in time to ensure reelection.
I put those nutty ideas to the back of my mind, especially with constant reports about a vaccine unlikely to be available for many years to come.
And then poof, the election is all but over and not one but several vaccines all of a sudden appear on the horizon, miraculously, with a timeline unheard of before in world history.
Sorry my friends, I'm a believer in science, and I am by no means a tinfoil hat wearing conspiracy loon. But if this whole scenario doesn't at least trigger the slightest amount of disbelief, then maybe you've been getting even less sun than I have these days.