I gasped. And almost threw up.
My son and I were packing up the car to go away for the weekend, when I watched his feet start slipping up from underneath him.
The Fall
The weather has been pretty nasty here lately, and the stairs were freshly mopped and still drying. And there he was, arms filled with items and absolutely nothing to break his fall, his feet went out from under him and he came crashing down on very hard steps.
Now before anyone reading freaks out more than necessary, please note that beyond some scrapes and bruises, Shlomo is completely fine.
He's still in a bit of pain; however, in a few more days the entire incident will be behind him.
I'm just not sure when it will be behind me.
Time to Reflect
I've had a few key complicated moments in my life that I'll never forget. One of those moments was when I was sitting in my office in Kansas, with my kiddies all living in Jerusalem's German Colony.
I checked the news in Israel and saw that there was a bus explosion in their neighborhood.
Now, I've lived over a decade in Israel (total), and I know about terrorism. My heart has been quite hardened. When something tragic occurs, I check the news for names, and go about my day.
Does this make me cold? Perhaps. But it's the normal coping mechanism around here. If we spend our lives panicked and concerned with each and every tragedy, life officially comes to an end. Nobody could survive such heartache and pressure.
The Worst Ten Minutes
Yet, there I was, sitting in my cubicle in full-blown panic mode. I texted to find out if my children were OK, and received a positive response ten minutes later.
Those ten minutes were among the worst of my life. For ten minutes I didn't know if my children were alive. For ten minutes I had the most gruesome mental pictures of the worst-case scenarios. Were they home? In school? In the hospital? Were they crying after witnessing something they could never un-witness?
Those ten minutes took a toll on me physically as well. My entire body tensed up so severely, I had back pains for the next several days.
Time Stopped
And here I was, watching my son fall backwards on a flight of stairs. In a brief moment I feared losing everything in this world. For just a split second until I confirmed that he had not hit his head, nor sustained any permanent or life-threatening damage, I lost everything.
And if I pause for just a second, I still see the whole thing. I still see his feet going out from him. The sounds of the crash and thud hits my mind like it happened just seconds ago. It gets harder for me to breath and I feel myself struggling not to cry.
Time to Not Let Go
I have had many moments in my life where all I wanted to do was hold my children and not let them go. I still get chills when I think about a friend of mine who lost his newborn baby. At the time I had small kids who would still wake up several times throughout the night. Most of the time when I'm woken in the middle of the night, it's exhausting and frustrating. But for those few weeks, it was a blessing. I held my kids and cried and thanked them for reminding me they're still breathing.
It's hard to remain conscious of these blessings each and every day. We can so easily get caught up in not just the everyday nonsense, but we can find ourselves frustrated at the smallest things. We would never raise our voices to our children if we thought for a moment it would be the last thing they'd hear us say!
Briefly Destroyed
So everything I know and love flashed before my eyes and destroyed me, even if for the briefest moment. My son has some bruises, but other than that, he's perfectly fine. In a few days he'll forget it ever happened, but I'll be carrying a whole assortment of emotions with me for who knows how long.
Some of my biggest takeaways from watching my eldest child slip on some wet steps:
Hold Them Like Never Before
Grab each one of your children, and probably everyone in your life close to you, and hold them like you might never get a chance to do so again. When should you do this? Right away. And then again tomorrow. And the next day. Heck, do it whenever they'll let you!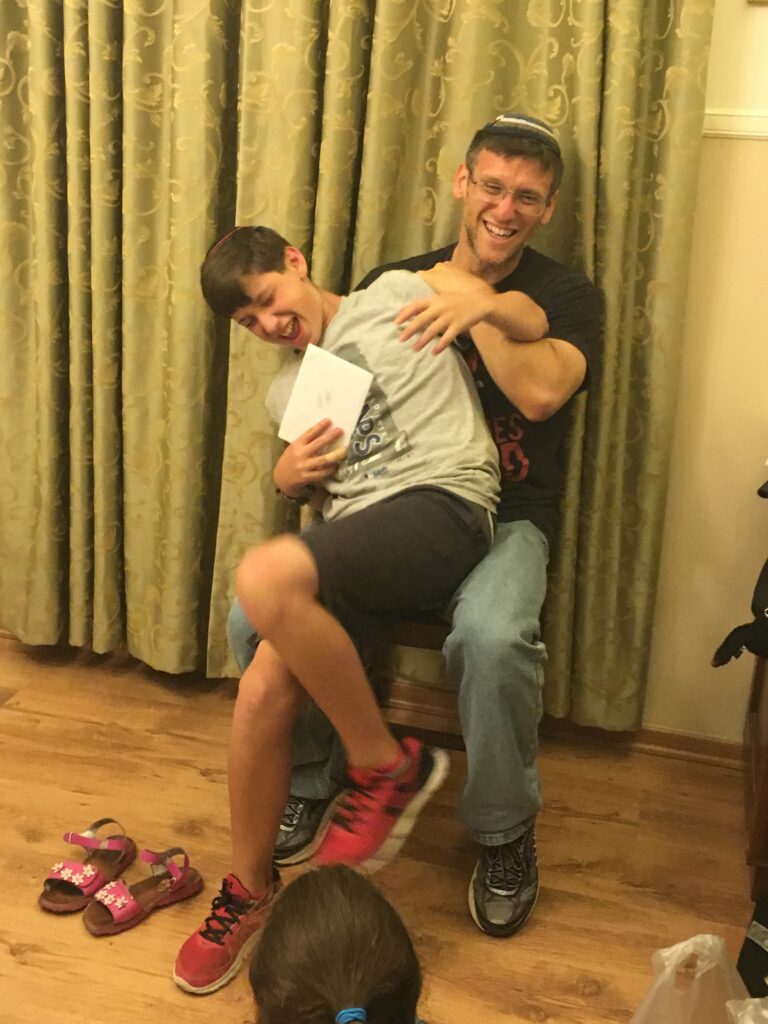 Every moment together is so precious and can be snatched away from you in an instant. Do everything in your power to make sure your time spent together is absolutely fantastic. Build endless memories and make sure that those memories are positive. Make sure your moments together are filled with fun and excitement. Don't wait until the elusive "when I have time" or "when I get a chance" or "when things calm down around here". The time is right now. And if you hesitate, even momentarily, the time might never come.
And you're building toward massive regret.
Grab each one of your children, and probably everyone in your life close to you, and hold them like you might never get a chance to do so again.
Click To Tweet
Be Ready to Drop Everything
Be prepared to drop everything for the ones you love. Five minutes before Shlomo fell we were in a mad rush to get lots of things done. We were loading up the car with a major time crunch. And instantly it didn't matter in the slightest. All that mattered was that the people I cared about the most were safe and healthy.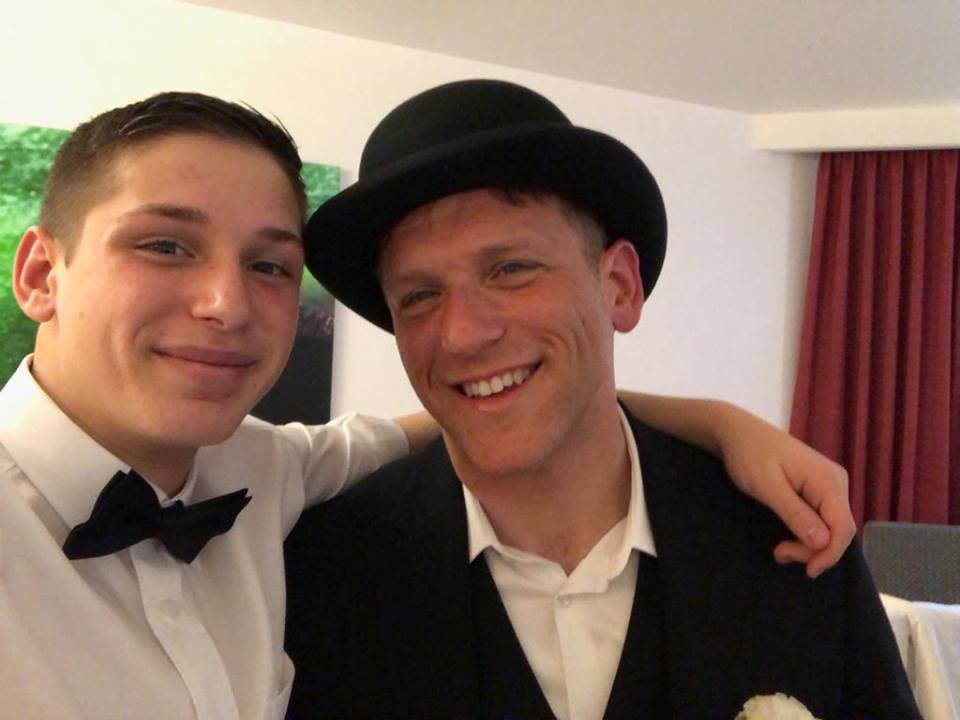 But also know that nothing can prepare you for moments like these. Nothing can let you know the raw emotions that will flood your system when these horrific moments come into your life. Nothing at all!
Time for Some Hugs
All you can hope for is that up to this point you did everything in your power to surround yourself with good people who will help ease the tension and stress of the moment. That you spent the vast majority of your time leading up to that moment building positive memories and fostering good feelings. And that you live life to the fullest so that you never have a reason to regret a single thing.
Now go hug your kids. Go! No excuses. No hesitation. They're waiting for you.