Jerusalem and Complicate Religious Coercion
There was a raging debate in Jerusalem a few months ago. One of the hottest new hangout spots is First Station. Not only is it loaded with restaurants and shops, but there are tons of activities all the time, and it's generally got a great feel to it.
However, in a town loaded with wall-to-wall religious folk, it seemed inevitable that someone would have to poke their nose in and ruin everyone else's fun. You see, Jerusalem is a city that pretty much stops running once a week. Most bars and restaurants are closed. Buses stop going. A huge portion of the city is observing Shabbat, so street traffic is radically reduced. And places that are jam packed the rest of the week, like the shuk, are ghost towns once Friday night rolls around.
Shabbat and First Station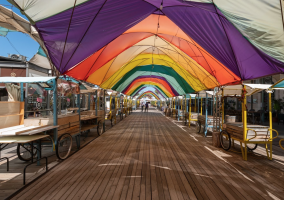 But not First Station. I've walked past it many time on Shabbat to see half the restaurants going strong, and the wonderfully lively and friendly atmosphere continuing on through the seventh day as well. In fact, it seems like First Station is the one place left in the entire city that is still pumping on a Saturday afternoon.
But some people out there can't sit idly back and let other people enjoy their time.
What's Your Problem?
I'm not exactly sure what their motivation is. Three guesses: 1) They think it's inappropriate to have such frivolities and Sabbath violations occurring in the holy city of Jerusalem, in a public and sanctioned manner. 2) It creates a ruckus, and disturbs the peace of their day. 3) They believe that if others are restricted in what they can do, they will ultimately make the decision to accept upon themselves the holy Sabbath day.
Regarding #1, Jerusalem is a diverse city. It is filled with non-religious Jews. It is loaded with non-Jews as well, not even considering the extremely popular and important tourist industry. And whether or not you like to accept it, those elements are essential for making Jerusalem more fun and interesting. Remove it, and all you have is a bunch of synagogues and old buildings.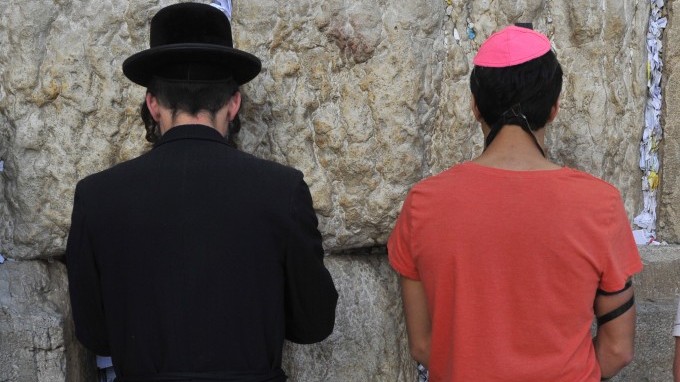 As far as #2 is concerned, I have never noticed or heard anything from First Station any time other than when walking right in front of it. And when I've done so, it was my choice. There are plenty of ways to get from point A to point B. If it bothers you so much to watch other people having a good time in ways different from yours, choose a different path. It's really that simple.
Religious Coercion is Not Effective
But it's point #3 that I'm really here to address, a point that disturbs me to no end. Your silly obsession with religious coercion is not effective. If anything, it's quite counterproductive. In the immortal words of Rabbi Berel Wein, "To date, no one has ever decided to observe Shabbat because someone threw a rock at their car."
One of the most chilling moments I had in my career as a teacher was one morning during prayer services. As usual, the teachers' jobs were to "police" the setting. We would be meandering around the room, telling students to stop talking, and insisting they pray. Sometimes things even got heated. You can imagine how inspiring it is, being forced to pray. Nothing brings a teenager closer to God than being yelled at for not praying correctly.
And one morning, as I mindlessly fulfilled my inane role, this thought crossed my mind: If I were brought up this way, I probably wouldn't have ended up religious.
My Path of Inspiration
My path was one of inspiration, role models, education, and choices. The students at my school were just being told what they had to do. If many ran away screaming, I don't blame them.
Fact is, religious coercion is and always has been a terrible idea. Even under the "best" circumstances, when the coercion is actually effective and someone continues with their religious practices, what is the end result? Mindless religious robots? Thoughtless beings who do what they do out of fear or habit? Coercion might, sometimes, produce someone who appears to be a follower of the religion. But their practice is likely to be shallow, with an undertone of resentment.
Coercion might, sometimes, produce someone who appears to be a follower of the religion. But their practice is likely to be shallow, with an undertone of resentment.
Click To Tweet
Religious Coercion vs. Choice
In order for someone to truly love what they do, there needs to be an element of choice. Any teacher can tell you, try and tell your students about almost any subject of interest to you, and you'll get yawns and eye rolls. But if they ask it to you as a question, you may just have the full attention of your entire class.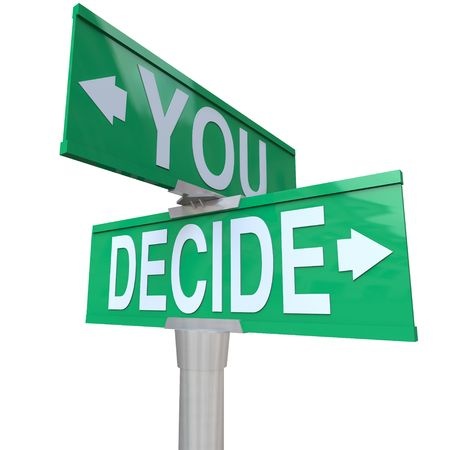 And shouldn't our faith be something so amazing we have confidence that others would choose it, with the right education and experiences? Doesn't religious coercion send a subtle message that you're not confident in what you do, that maybe you think your faith is flawed?
Religious Coercion and Resentment
The bottom line is, religious coercion does not work. The best it offers is a sad and weak connection to religiosity. But more often than not, it just builds resentment. It makes people angry.
If you want someone to see the world through your point of you, great. Be amazing, do incredible things, and let others choose of their own free will whether or not your lifestyle is right for them.
But stay out of other people's business.
A Win for First Station
I observe Shabbat every week and I've been doing so for over two decades. I think it's a beautiful thing and I love that it's a part of my life. In addition, I believe everyone could benefit from having such a day in their lives. I thought this before cell phones were a thing… and now that people can't stop staring at their little device, I think it so much more. Everyone needs to shut down every once in a while. Everyone needs to learn to communicate properly, to look another person in the eyes.
However, I was ecstatic when I found out First Station would remain open on Shabbat. Why? I was ecstatic because it was a moral victory for those of us who truly believe in freedom of choice. If you don't want to observe Shabbat, that is your business and your business alone.
If you smoke in places you're not allowed, or you drive overly aggressively, or you throw trash on the ground wherever you choose, I'm OK with you being pressured to leave my city. I don't care if you're religious or not.
Please Stay
But if you're a decent person, please stay. The more of you the better. Follow your heart. It can lead to a whole lot of great places. Religious coercion will lead to the breaking of spirits and massive feelings of resentment. With absolutely no positive outcome, short of some ill-conceived notion of justice prevailing. But even when you've "won", you've weakened our people and our nation. Thus everyone loses.