Yup, I'm 42. The yearly bitter birthday post. I keep trying to be be younger… the years keep piling on.
Two years ago I got this blog started and felt awe and discomfort about turning 40. And now it's two years later. I'm still going. Hopefully strong. And somehow or other I made it to 42. Yup, twice the age of being able to legally purchase liquor in the the Old Country. More than half my way to 80. Old enough that I can't stand up without grunting. And certainly old enough, no matter how young I may look, that I can't go to 20s/30s events without guilt and/or a few surprised reactions.
So, I've reached this coveted age of great wisdom. What are some giant takeaways I've gained at 42? What newfound knowledge has popped into my brain as yet another year has advanced me forward?
Let's look at five:
1) Still Lessons to Learn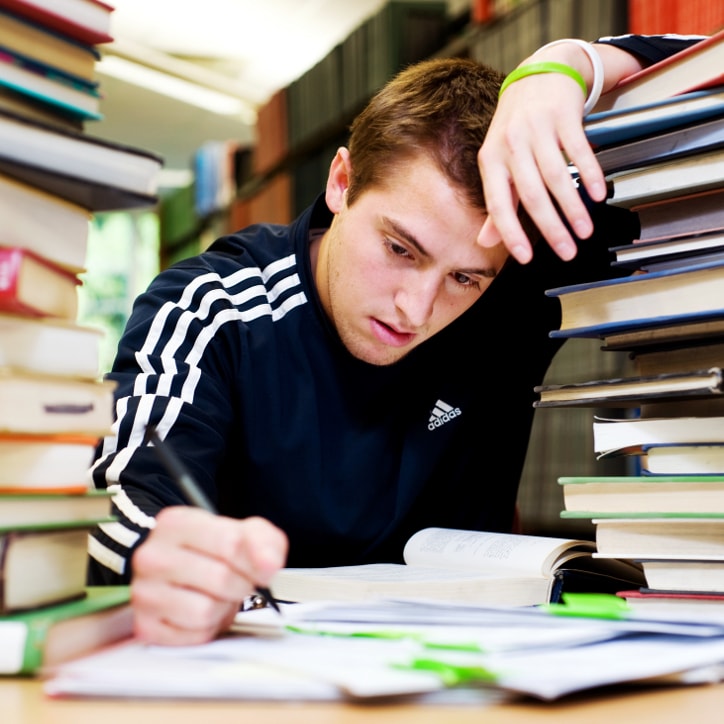 At each stage of my life, it seemed the life lessons would slow down. There was far less to be gained. I learned what I had to learn, and now just needed to put those lessons into practice. And coast from here on out.
And as usual, it turned out I was wrong. Quite wrong.
In my 42nd year I fell in love, got engaged, and got married. One could say it was quite a big year for me.
What's crazy is how unexpected all of these things were for me. I entered the relationship, arrogantly stating that I have four children, and that's plenty for me. I'd prefer not to add to the numbers. And before the relationship, I talked about my proud and happy single status.
And yet I told a story at my wedding when my fiancé and I were reading about how you know you are with the right person. One suggestion stated that you know you're with the right person when you look at your partner and would be ecstatic if your children grew up like them.
We looked up at each other, and for that moment, everything was completely obvious to both of us.
In just this past year, my thoughts and opinions have shifted over and over again.
I can't even imagine what the future holds.
2) Every Year, I'm Less and Less Defined by My Job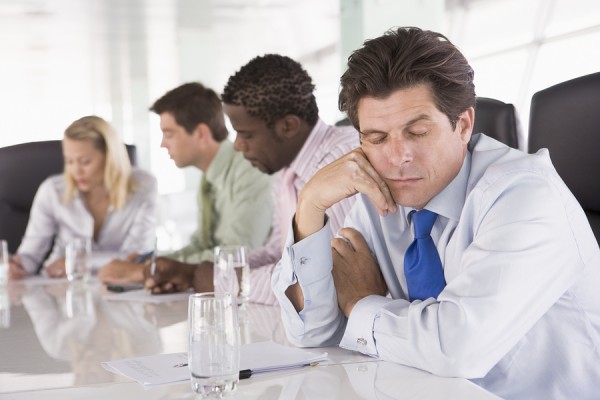 Many of us dread that moment. We're meeting a brand new person, and the inevitable question rolls around: "So, what do you do?"
I can talk on and on about my wife and my kids. I can tell about my hobbies. My passion for health and fitness. My love of languages. And on and on.
But I can't escape it. Eventually they'll catch my clever diversion and ask what I do for a living.
Now, I'm by no means embarrassed by or ashamed of my job. It's just that no matter what I do, it's guaranteed to be a conversation killer.
"I do customer support for an email marketing company."
Cue the crickets…
In any case, I used to be a teacher. It was very important to who I was, but also something I desperately needed to run away from. And like has happened so many times in my life, it feels like a distant part of my past. It's just gone, like it never was.
Why? Because my job pays the bills. Hopefully. But that's where it's importance ends. I am made up of so much more than just my job. Sure, it's a part of the puzzle, but merely a small part. My answer to their dreaded question isn't flawed. It's the question itself, and the underlying expectation behind the question that needs to be changed.
I am me, with all my 42 years of complexities. My job is just one of the many things I do.
3) How to Get Attention? It's All About the Individual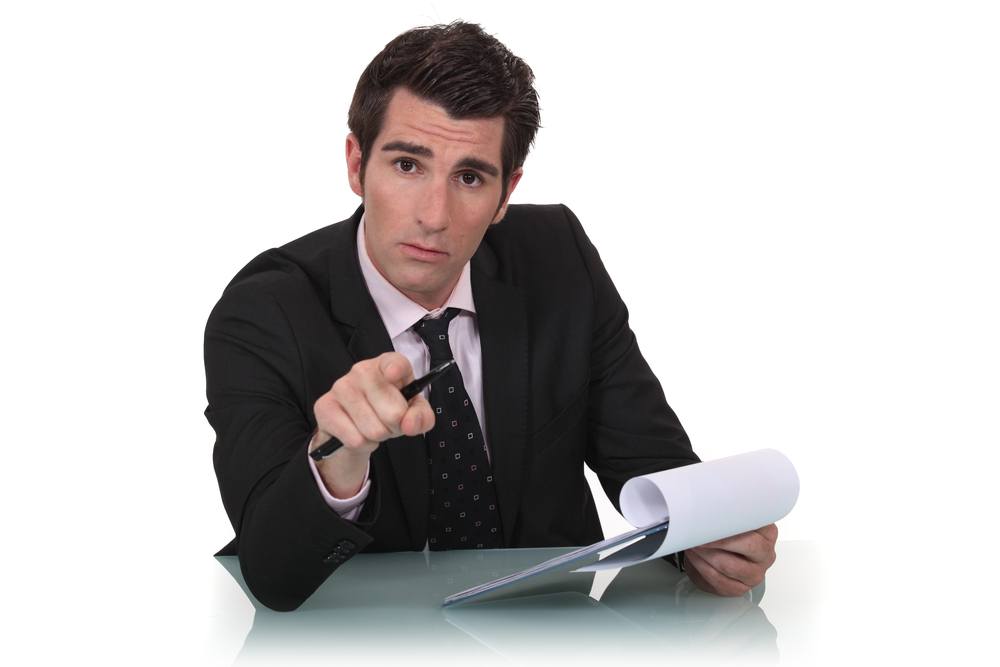 Two years in a row I've participated in ALYN Hospital's out-of-this-world skydiving fundraiser. And both years I slogged my way through weeks of grueling fundraising.
In two years, I raised nearly $6,000 for this incredible hospital. But I'll be honest: I hated every minute of the fundraising. I don't know if there's anyone out there who enjoys asking others for money. I know I'd like to participate in a fundraiser each year. However, I'm not sure I can stomach this again.
I did learn an important lesson, however, albeit the exact reason behind the lesson is still unclear to me.
I posted weekly on Facebook and LinkedIn. And I posted in different public groups. Others posted on their Facebook pages as well. I even wrote a blog post about the fundraiser. In two years of fundraising, not a single donation ever came from a public post of any kind. Not one. 100% of the money came from people I reached out to directly.
No one listens to what's said to the group. You want attention? It's all about speaking directly to each and every individual.
4) Even Skydiving Can Become Routine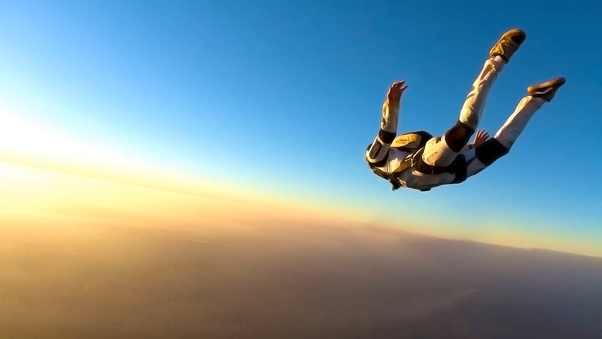 I also learned that routine is routine. Skydiving is a major thrill, certainly unlike any other I've experienced. And falling out of the sky from 14,000 feet is an objectively wild experience.
But even that makes me think: Been there, done that. What can I possibly tackle next?
I thrive on routine. I like knowing, at least generally, what my days will look like. However, I also need constant growth. Constant novelties that spice things up in my life.
And even the things that are amazing or thrilling, need to be topped all the time. There is absolutely nothing that cannot become routine.
5) I Was Wrong
You're never too old to find out you have no idea what you are talking about. That's a lesson I learn yearly.
I was wrong when I was 40 or 41. I will spend a whole lot of time wrong as a mighty 42-year-old.
And I expect to be wrong time and time again as many more years of my life pass on by.
The trick isn't to never be wrong. That'll never happen. The trick is to learn to not let it bother you, and to instead embrace your own mistakes. See them as jumping points for great change and improvement in your life.
You're never too old to find out you have no idea what you are talking about.
Click To Tweet
***
So, here I am. 42. A whole spattering of young and old. With a lot of cynicism, combined with a whole heaping load of hope.
It's going to be quite the year. I can feel it in my bones!
(I can feel a lot in my bones these days… )