OK, I'm a cynic. I get that.
But that doesn't mean I'm wrong about everything. Nor does it mean my country gets a free pass on me pointing out its garbage and crap.
A lot of people here treat Israel as if it's a utopia, void of any major issues. People brag left and right about Israel's accomplishments and constantly regard simple moments of humans acting like humans as "only in Israel" moments.
They've been ignoring Israel's problems for so long, sometimes I think people have learned to meditate themselves into a place where they can rest and relax treating all of the problems as if they're distant memories of Israel's past.
But they're not. Israel has real issues. And no excuse for not working tirelessly to fix all of them. Or at least improve upon them.
This post is about five of those problems. They should be far better by now. We can do better. Much better.
1) Housing Crap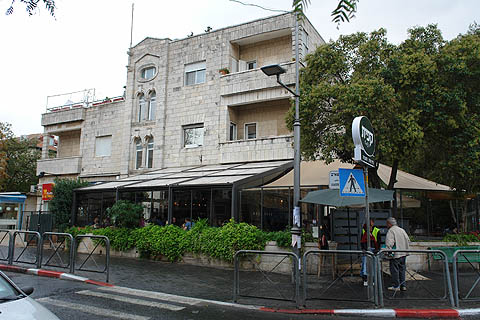 If you want to live in a city in Israel, it's going to cost you. Big time.
So why do we do it?
Well, in some of the more remote areas, getting around without a vehicle is borderline impossible. But getting around with a vehicle is expensive, stressful, and extremely time consuming.
The city is where most of the stores are, all necessities, and any semblance of a social life. And outlying areas are by no means designed for single people in any way.
But city rent is high with low value for your dollar. The "system" places renters at the mercy of the owners. And you have minutes to grab a desired home before someone else snatches it up.
And whereas rent is outrageous, purchasing is downright impossible for most people. The prices are mind-blowingly high, and the percentage needed for a down payment makes me throw up in my mouth.
In the end, there really are only a few choices: 1. Leave the major cities, with all the hardships that comes along. 2. Rent in a city, and deal with almost inevitable poverty. 3. Or come to the country rich.
2) Customer Service Crap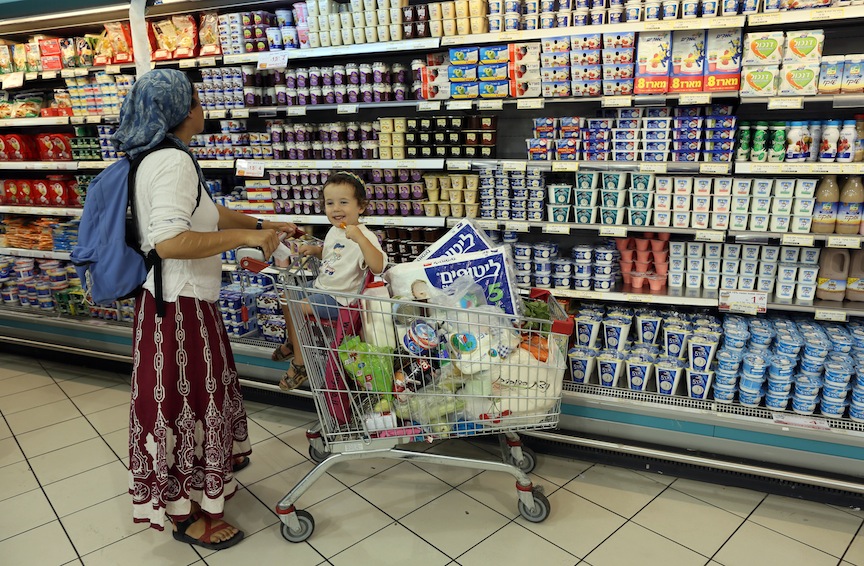 We've gotten to the point where if a waiter smiles at us, we are ecstatic, we brag to everyone we know that things are really turning around here, and put a post on Facebook exclaiming that we experienced an "only in Israel" moment.
Fact is, the norm is to be barked at by customer service representatives, ignored by clerks, and generally made to feel like we're unwanted in any store or restaurant we enter.
We Americans are confused, knowing full well that any establishment could make considerably more profit just by being a whole lot nicer. However, I genuinely feel this is just not of interest to the average Joe on the street here. If we were to explain that being pleasant and helpful would generate 20% more revenue, they would say, "No thanks. Keep your money. I enjoy being unpleasant and no amount of money is worth changing that!"
But we're all at fault here. We tolerate it. We've done a poor job letting the country know we're not coming back if you treat us like garbage. And, sadly, they've done a pretty decent job preventing us from letting the world know how we feel.
3) Smoking Crap
Israelis smoke. They smoke constantly and in every nook and cranny they could find.
Often I'm standing somewhere minding my own business, and someone will just wander up next to me and light up a cigarette.
At moments like that I wish I could just secrete some nasty odor that wafts in their direction. "My goodness, that's vile," they might exclaim. And I could turn toward them and say, with all of my masterful sarcasm, "I'm sorry. Does this smell irritate you? Is it bothersome? I simply had no idea that when doing something disgusting next to a perfect stranger, the possibility exists I might be causing them a disturbance."
In all seriousness, how is this still a thing? Israel brags left and right about being ranked the 10th healthiest in the world. And we are all aware of the financial struggles that are rampant here. Yet, our society is riddled with this lung-piercing, overpriced nonsense that harms the population, and fills the air with stink and the streets with litter.
I often ask people to stop smoking in areas they're not allowed. Sometimes right next to a sign! Nothing is enforced, and no one seems to care.
The time has come to rein in this nonsense.
4) Political Crap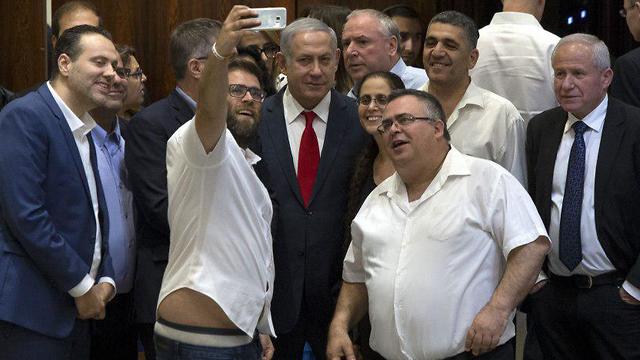 I've been watching Israel's political scene for a while now. It seems like every time I vote there is something different about the system. We didn't get it right the last time around, let's have another go.
The only thing that ever seems to stay the same: Paper ballots.
I feel like I'm voting for class president.
Anyhow, when the recent elections ended, I felt something in the society I don't believe I've felt before: Mass apathy and exhaustion with the way things are and will seemingly always be.
Ultimately, that's what these elections represented. The guy who's been around forever against the guy who has nothing to offer but not being the other guy. There are 20,000 parties, but ultimately only really two viewpoints: Left and right. There are thousands of ignored issues and unheard voices. And there is inherent pandering to anyone who holds any amount of political power.
All you need is a few seats in the government, and boom, you get everything you want just so the top dog can build a coalition and stay in power.
And everything just stays the same. We become complacent. We had a burst of hope dashed by the reality that things are very unlikely to get better anytime soon.
I don't know what system would be better. Maybe term limits would help. Perhaps better checks and balances for the Prime Minister. More representation for smaller parties. An overhaul of the current system. Who knows? But once again, we can do better.
5) Religious Crap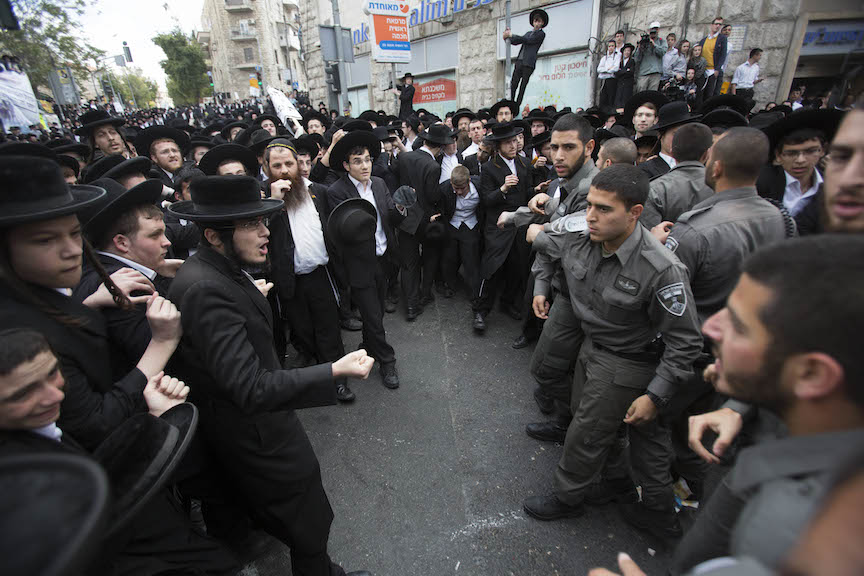 And each time around, it seems there is no greater beneficiary to the faults in our political process than the ultra-religious, who seek to impose their will on the entire society.
No doubt about it, Israel is a fantastic place to be a religious Jew. The freedom to practice is unmatched. Kosher restaurants abound. There are many aspects of a religious lifestyle that you could keep by accident here!
But religion is supposed to elevate people, not create anger and resentment. Judaism and its leaders are supposed to be something that unifies us, not something that brings hatred and divisiveness.
There are many ways to be a great Jew. An endless search for control and power is not one of them. Separation of Church and State is a tried and true system of many a well-functioning democracy. It certainly wouldn't hurt if it wormed its way over here. At least to some extent.
Religion is supposed to elevate people, not create anger and resentment. Judaism and its leaders are supposed to be something that unifies us, not something that brings hatred and divisiveness.
Click To Tweet
***
Israel has a lot going for it. And it's nowhere near the worst place to live. But there's a lot of crap. Loads of crap. And the first step in fixing a problem, is admitting it's there.
Let's own up to our crap, put it all out on the table, and start making our homeland the place it could and should be.