In the Jewish world, I'm what's called a Baal Teshuva. This literally translates to "Master of Repentance", and refers to someone who was not brought up in a religious setting, but chose as an adult to take upon himself a religious lifestyle.
Becoming a Baal Teshuva
My process of becoming a Baal Teshuva was long and challenging, filled with ups and downs, and constant philosophical awakenings. And consistent learning and growth.
I remember with such fondness my initial days of learning about Judaism. I was an overjoyed sponge soaking in word after word, experience after experience. It was all new. And it was all fascinating.
I want to tell a story that reflects upon the innocence upon which I went about my search. I became religious along with a group of Jews known as Chabad. More precisely, it was at the home of a wonderful Chabad family in Albany, New York, but the family members were the only Chabad folk there. Everyone else was what's known as Modern Orthodox.
One thing these two groups had in common was they both disliked some mysterious group called Satmar. The word meant nothing to me. The Modern Orthodox folk apparently disliked Satmar because they were against the State of Israel. Why Chabad didn't like them seemed less clear to me. It almost sounded like a silly sibling rivalry.
Regardless, I wasn't brought up to just discount a group of people because someone else said they didn't like them. And I was determined to see for myself who these people were so I could make my own judgment call.
Finding Satmar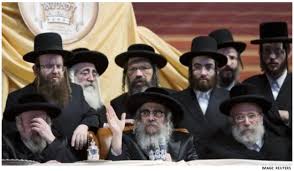 And there I was.
Home for break in New York. Wishing to spend a Shabbat (Sabbath or Shabbos) with Satmar, and not knowing where to begin. I had only two details. Satmar were Chassidic and they were based out of Williamsburg, Brooklyn. Unfortunately, the word "Chassidic" meant very little to me at the time, and the only reference point I had was Chabad, who were also Chassidic. And I assumed similarities.
Very, very incorrectly.
Chabad is known for being very open and welcoming. It has centers all over the world, known either as a Chabad House or a Beit Chabad. Chabad members are extremely well known for accepting all comers into their homes.
Satmar, on the other hand, is very insular. Their members keep to themselves and their community.
But I had no idea.
And there I was, in my kitchen, trying to figure out how I can spend a Shabbat with this group so I could make an educated judgment call.
I picked up the phone book (remember those?) and I looked for either "Satmar House" or "Beit Satmar". Little did I know, those were not things that have or will ever exist.
The closest I could find was "Satmar Meat and Poultry".
The Call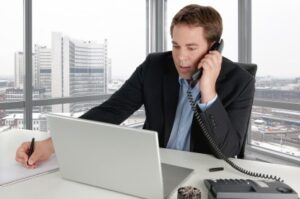 So… I called. I took a shot in the dark, and hoped for positive results.
Dopey, naive, and adorable me:
"Hi, my name is David Jaffe. I was hoping that you might be able to assist me. I'm looking to have a Shabbat host home experience with a Satmar family in Williamsburg. Do you know who I can contact to set this up?"
Extended pause…
And then there he was. The owner of Satmar Meat and Poultry, talking to a starry-eyed vegetarian in Staten Island, eking out the next few sentences with a strong Yiddish accent, clearly dumbfounded by what was happening:
"Um… uh… we don't really have such things in Satmar. Uh… I don't live in Williamsburg, I live in Boro Park… ehhh…
But if you'd like… you could come to me for Shabbos."
And that's how I ended up spending one of the most amazing Shabbats ever with a beautiful Satmar family in Boro Park, Brooklyn.
The Satmar Experience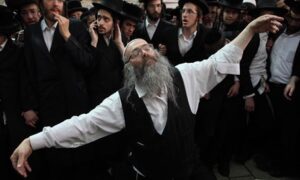 And what an experience it was!
It felt like they had done this a thousand times before, when in reality it was probably their first and last time. Being kind and welcoming to this odd guest in their home was so very natural, even to the young children who kept offering me food and beverages.
I saw from inside an extremely special community. The prayer services were intense and inspiring. Everyone who noticed a new face came to introduce themselves and welcome me to their synagogue. The family even insisted I stay for an extra night to not risk a late night trip to Staten Island.
A Special Time in my Life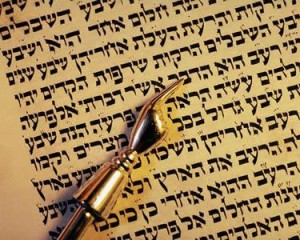 This was a very special time in my life. I was a Baal Teshuva, in the throes of discovery. Each day brought new and exciting adventures. And my mind was free to bask in awe at everything I was learning and taking in.
I was the proverbial kid in a candy store. But even better! It was like it was the first candy store I'd ever seen, and everyone kept pointing out the amazing things I was allowed to eat.
And with starry, innocent eyes I kept soaking in the magic, and learning anything anyone was willing to teach me.
Yearn to Return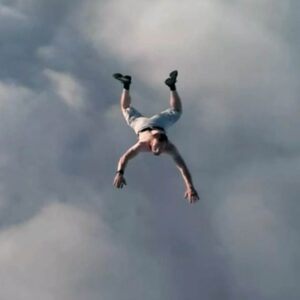 Fast forward two decades, and I'm going through the motions. The times when I learn or experience something shockingly new and amazing are few and far between.
And I miss them. Oh boy, do I miss them.
I miss loving what I see and trying to appreciate everything. I miss trying new experiences with an open, ignorant mind. And I miss the longing for the next new adventure.
Now I just assume they won't happen anymore.
You only get to be a Baal Teshuva once. But God knows I'd love to do the whole thing over again.
A wedding is a magical moment. And this gigantic event, despite being so wildly significant, is objectively small in comparison to every day that follows.
Click To Tweet