So… anyone who's been paying attention for a bit may have noticed I'm a bit harsh in my criticism of Israel. Well, that's not likely to change anytime soon. However, recently a friend of mine challenged me to come up with ten things I love about Israel.
I love a good challenge… and this certainly was one. And sadly I wasn't able to come up with ten, but I think six is a healthy place to start.
Please please give me more ideas. I can't tell you how much I want to love living here!
1) What I Love About Israel: The Produce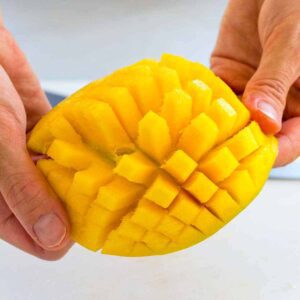 When I arrived in Israel in 1997, there were several types of vegetables I did not like, and some fruits I had nothing interesting to say about.
That was until I took a bite of some of them in the Holy Land. One bite and I realized why I didn't like the cucumbers and tomatoes in the States. They taste awful! Flavorless at best. The produce in Israel may not look the part. The colors aren't as vivid. The shapes are often funny. And there are plenty of items not available year round.
But the flavor is off-the-charts incredible. And the prices are uncharacteristically amazing. One of the only things cheaper in Israel.
If you're here in the fall, try a mango. You won't regret it. It's like eating candy. It's the way they're supposed to taste! And it's certainly something I love about Israel.
2) What I Love About Israel: Ease of Religious Lifestyle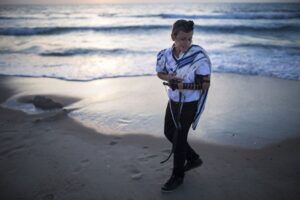 My last year in the States was pretty rough, as far as scheduling was concerned. The last two jobs I had were for major corporations, but I was a contracted employee. This had a lot of complications, the biggest being that I was paid hourly and received no paid holidays or vacations. What this meant was the company was closed for every American holiday and I was not paid for those days, and I needed to take off and not get paid for all the Jewish holidays as well.
Every once in a while the same companies would give us free food, food that was very much not kosher. One of the companies had a program where different employees would give a lecture and the company would then give everyone a free lunch. Even when I volunteered to give the lecture, the food was still off-limits to me.
I can go on and on about the complications in trying to make it in the professional world out there when you have a whole assortment of religious restrictions. But I'll leave it as this: One of the biggest advantages to Israel is that the country's system and schedule is by and large based on Judaism and the Jewish calendar. I'm never rushing home on Friday to make it in time for Shabbat. Nor do I miss out on countless activities because they're all on Saturday or Friday night. Nope. Things here are designed around my schedule, something I absolutely love about Israel.
One of the biggest advantages to Israel is that the country's system and schedule is by and large based on Judaism and the Jewish calendar. Click To Tweet
3) What I Love About Israel: The Walking Culture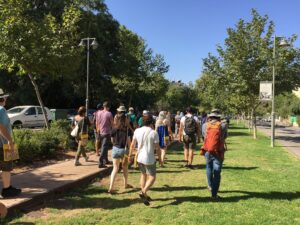 I'm aware there are places in the States where people still walk, but for the most part, it's a rarity. I grew very accustomed to driving everywhere, even relatively short walks. I even drove to my gym that was a 20 minute walk away. To my gym!
Now the old train tracks in Jerusalem are essentially my backyard. I walk on them about an hour every day, and it's always filled with people doing the same. I'm a happier person if I avoid cars and buses here. They are stressful and can get quite expensive. And with traffic and a whole lot of other variables, they strip you of control of your schedule.
Not only can I walk to every place I every want to be, but I'm joined by others doing the same. I love living in a culture that encourages and normalizes the best method of transportation ever created.
4) What I Love About Israel: Dealing with the Big Stuff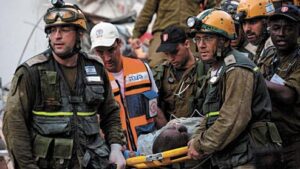 Years ago I sat next to an American doctor who led a team of medical professionals to Haiti to deal with a humanitarian crisis following a giant earthquake. The team got together, and showed up with pride and joy to save the day… only to find Israel had long ago sent a team that was fully up and running and making the world a better place.
I've had enough experience here to avoid doctors' offices to the best of my ability, but I can't imagine a place I'd rather be if true tragedy struck. Perhaps Israel became what it is because of necessity, but there's a reason this tiny nation could mobilize instantly and help another country across the world with seemingly no effort. It's become a part of the country's DNA.
When I see something terrible happen here, the first response time is off the charts and the quality of service is second to none. Years ago in Baltimore we rushed my son to the Emergency Room because of a possible broken nose. Six hours later, and $800 poorer, he was admitted so we could indeed find out his nose wasn't broken. My experience in American Emergency Rooms is they've kind of forgotten the definition of the word "emergency".
I hope I never need first responders or an emergency room… but if I do, I hope I'm in Israel.
5) What I Love About Israel: Freedom of Children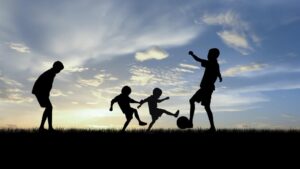 I love that children seem to be released from their parent's shackles a lot younger in Israel. I mean, they might still end up 30-year old adults who frequently go home for some home-cooked dinner and laundry, but that's not what I'm referring to. I'm talking about walking around the streets and seeing young, young kids walking freely, without a care in the world, sometimes picking up groceries for the house or watching their even younger siblings.
It's kind of like an even better version of what I remember from America in the 80s. Better because it's even younger. Growing up we went to parks by ourselves and played on old, splintery contraptions, and had the time or lives. All of that has been replaced by boring, plastic monstrosities, and helicopter parents fearing child abduction. Nothing's actually changed, except attitudes and perspectives.
Kids need freedom to enjoy life and grow into well-adapted adults. A little goes a long way.
6) Hosting Couch Surfers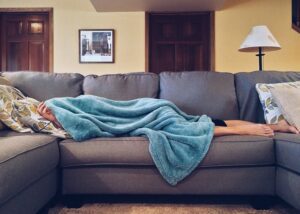 I haven't been able to bring all of my hobbies with me from the States to Israel. But of everything that I did bring over, there is one that I've certainly made the most of in Israel, and that's hosting Couch Surfers.
Don't get me wrong. I loved hosting people in the States. And I certainly loved the people I met. But most people in Kansas City were just passing through, and unfortunately the biggest thing I was providing for them was safe lodging. In Israel I can provide an experience!
I have now taken countless people to see the Western Wall for the first time, showed them all around the city, and given insights into the culture and customs of the country.
Almost everyone who passed through my home in America was from the United States, whereas here I've hosted people from over 20 countries. I'm making interesting and incredible connections all over the world.
I'm no one's first choice to be Jerusalem's Ambassador, but for these scores of guests who stay in my home, I am committed to making sure their visit to Israel is as incredible as it could be. And watching people fall in love with Jerusalem makes me like it here a lot more as well, and helps me find more and more things I love about Israel.